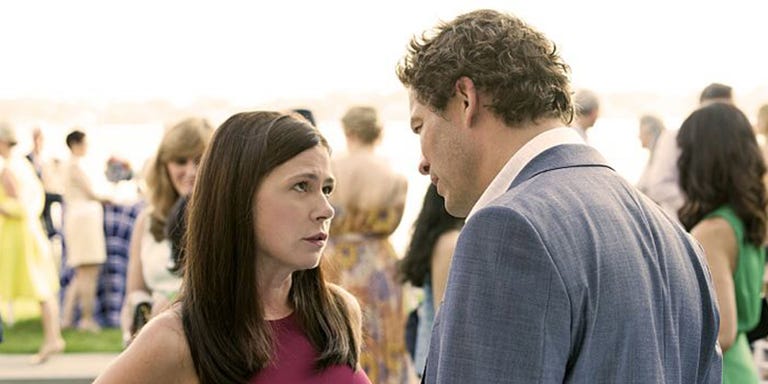 "I always fell in love with the wrong type of person". This is a mantra that many people repeat to themselves at the end of a relationship. Often, people will continue following the same relationship patterns throughout their life, and they will make the same mistakes in each one of them.
Consider your last failed relationship. Perhaps you were entangled with someone who was not emotionally available. During the course of the relationship, did you feel alone and ignored. When the relationship ended, what did you do? The answer is too often to fall in love with another partner who is emotionally unavailable; During this next relationship, your feelings of loneliness will only be strengthened by your past experiences. Sound familiar? Can you replace "emotionally unavailable" for "controlling" or "abuse"? This is a type of pattern of relationship which can slow down your emotional growth and harming feelings of self-esteem. Other common patterns of negative relationship include poor communication about feelings, the poor treatment of others, inappropriate treatment on the part of the partners, the commitment of very little or the sacrifice excessive.
Recognizing these negative patterns in your own history of relationships can be difficult at times; however, self-awareness is the first step to break these trends and achieve a happy and healthy relationship. If you expect to escape their patterns of negative relationship, you must take into account one simple statement. There is only one common factor in each of their relationships, and there is only one thing that can really change: yourself.
Start thinking about what your friends say about you. Do your friends often tell you that you are controlling? Do you remember that you do not take enough time for yourself? The observations of people you know and trust are an excellent way to evaluate your behavior and can help you find the root of their problems. Remember these observations and consider how you feel about yourself. What do you think is your greatest struggle in relationships? Is it similar to the opinion of your friends about it? Finally, consider your relationships. What went wrong? How there were warning signs in each one of its partners that ignored? Was there any action that you repeated in each of the relationships? What triggered your behavior?
After you have finished your self-reflection, determine what you can do to change. How much of a sacrifice makes you feel stressed and unhappy? Practice saying "no"! The next time someone ask you that you commit to an activity that does not interest you, then tell them that you don't have time. Instead of giving the time, energy or money to a cause that you don't mind, enjoy a day of rest. Do you have trouble telling others about their feelings or needs? Practice conversations emotional with a friend whom you trust. If talking with a friend makes you feel uncomfortable, you can request a counselor who can help you overcome any problems and form good habits of communication. Start with small changes and work to conquer their interpersonal problems. You will discover that as you learn to overcome himself, will be happier in your daily life. This happiness and positive energy alone will help you attract a partner that can meet your needs and make you happy.
Even when you are satisfied with the changes you have made in yourself, you must be careful when entering a new relationship. Before you begin a new romance, consider what features you need in a partner to help your emotional growth continuous. Do you need a partner who is strong enough to force the commitment, even if you don't feel willing to yield? Do you need someone who recognizes when you need to talk about their feelings and encourage you to do so? Find a partner who complements your needs will allow you to break your patterns of negative relationship.
Of course, it is so important to know what characteristics to avoid in a mate. You may have noticed a number of similarities in their recent partners. Not all of their shared attribute will be negative, but you should take note of any personality trait that did not work well with yours or any "alarm signal" that may have been overlooked during the course of their relationship. Remember this when you meet new potential partners. Note that you must change your habits if you want to achieve a happy relationship.
If you find yourself struggling to break a cycle of relationship negative and feel you may need the help of an expert, a counselor can help you to overcome these problems. Recognize the need for help is an important step, and a counselor can help you to identify the weakness of your relationship, working with you to address the root of the problem and help you as you get more comfortable with yourself, with your strengths, and your new pattern of relationship.