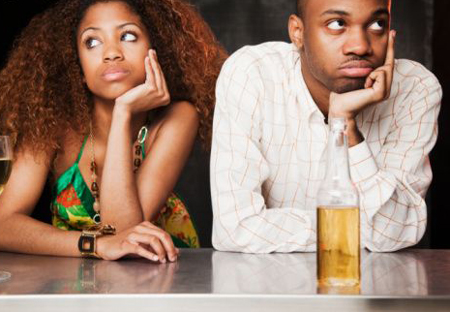 The beauty of starting a relationship is often so interesting and enlivening that you hardly think about the possibility of a rupture or a fall later in the course of the relationship. As the saying goes "everything that has a beginning has an end" and the same thing happens with most relationships, but definitely not all. However, there are reasons which are considered probable causes of failures in relationships and in this article we will discuss why men often leave relationships.
There are several reasons that could be given to explain why most men leave relationships and, sometimes, these relationships are those that can be categorized as blissful to say the least. Then, why men leave that kind of relationship or any other relationship for that matter?
To start with, there is the more fundamental question of the same man in the relationship is the factor that causes you to leave the relationship. These reasons may revolve around their inner needs, conflicts and aspirations and do not necessarily have to do with the woman.
This could lead to a man leaving his woman
The first three reasons below are those that relate to the reasons, often personal, of man to leave a relationship and the other reasons sustainable that could also leave a relationship.
Has the concept of a perfect partner idealized
Many men have their secret fantasies about the ideal woman they want in their lives and are always looking for these qualities in the woman you are usually. He believes that this woman should not criticize their action, and should not require too much. He dreams of a partner who will give unconditionally and fulfill all his needs at all costs.
Has not exceeded a past relationship
This is probably a big problem with some men who may have been deeply involved in a loving relationship last that felt perfect for a number of reasons but that unfortunately came to its end. The memories, the dreams, and longings of such a relationship may still be present with them always and that they are in a new relationship always want to be able to recreate those experiences exact on the new relationship.
Some men can hold on to the memory of a former lover or wife so intensely that the romanticized so much that it prevents them from being able to appreciate and love someone else more. Feel comfortable in the security of the memory they have of their past relationship to try a new relationship. For men in this situation, learn to forget the past and say goodbye to him is very important, because you realize that you really can love the love of new and in most of them better than the one you idealize.
The fear of commitment
Again, a very good reason why men leave relationships is by his own fear of commitment with another person. They value both their freedom that they are not willing to give it up for any reason or for no one.
This fear of commitment makes the most of the men feel they would be losing the excitement, the adventure and the freedom of being alone. Some need the challenge and the adventure that provides the newest and don't like to feel stifled or trapped in any way.
Fear that they will not be able to satisfy the woman
Then the men are more than willing to commit to a relationship and give everything that is in their power to make the relationship work, but it happens that your partner is someone who can never be satisfied no matter what you do to make her happy. These needs can vary from financial problems, emotional, sexual and even trivial that bother on the satisfaction both parties derive from the relationship.
In some cases, the woman can't be satisfied no matter what you do, and, therefore, there are others who simply fear not being able to satisfy it and, therefore, strives to please or to make the relationship work.
Partners, unstable, demanding, difficult, and emotional
Men in general do not like women who are too demanding and arrogant. Men love independent women that are confidence in themselves, they feel used when a woman attempts to or takes control of the relationship. This type of emotional distress can cause the man to abandon the relationship so easily.
In addition, when a woman wants to be always close to his man and not give him enough breathing space to have a life outside of the relationship; and it seems to take the relationship as your only source of happiness, then inadvertently the man will feel very tangled and I would like to get out of that relationship